Sanitation & Recycling
The Village of Bethany contracts with an outside waste management company for solid waste collection and recycling. Everyone within the city limits is required to have garbage collection.
There are 3 garbage services available. Their names and numbers are listed below in the Contact Info section. For questions specific to trash pick up, please call the waste management company directly.
Most trash and debris, when properly bundled and/or contained properly, can be disposed of at curbside with your regular garbage service days. If you have large amounts of limbs or brush, our village employees try to pick it up weekly. Just set it out curbside and we will take it from there. There are also "leaf bags" available at the village hall free of charge. Stop in and pick some up. If assistance is needed or you have questions for the Village, please do not hesitate to contact us.
WE NOW HAVE RECYCLING!
There is now recycling back in Bethany! There are two dumpsters located next to the elevators on the south end of town (just south of Main Street, on Lincoln). We are so excited to be able to offer this again to our residents and anyone in the Bethany and Marrowbone Township area is welcome to take advantage!
All we ask, is that you follow the list of items you can and cannot put into the dumpsters (there is a picture below) Make sure that you dump your recycling directly into the dumpsters and do not put them into any kind of plastic bags. And as always, if you are dropping off recycling and you see anything laying around, please help us keep the area clean and presentable by picking it up and placing it back in the dumpsters.
And finally, Remember that this is for recycling ONLY and not for personal garbage! Let's all work together to keep this wonderful opportunity back in Bethany for years to come!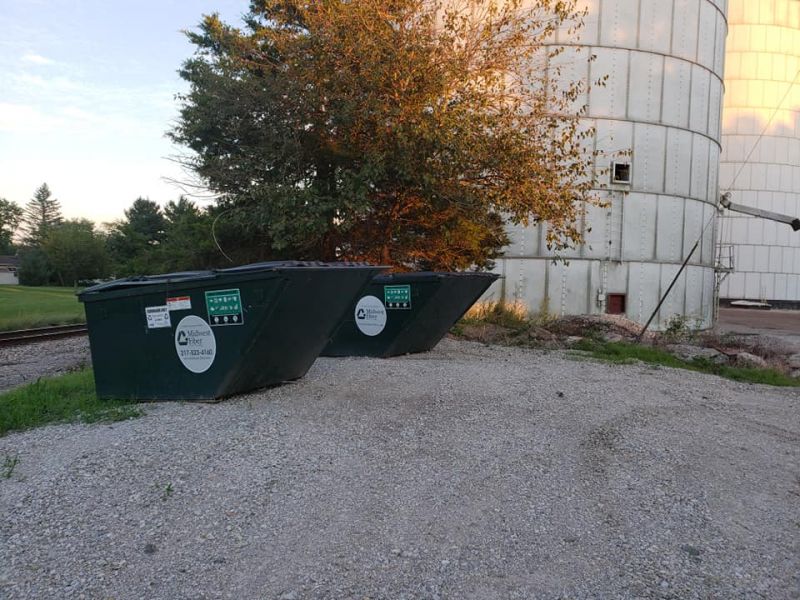 LOCATION OF DUMPSTERS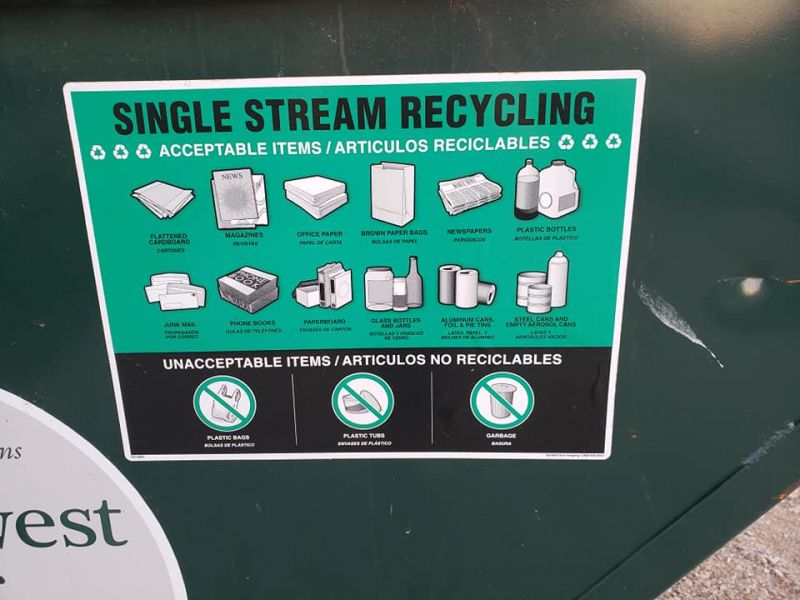 Contact Info
Advanced Disposal
(217) 421-8089 or (217) 429-0020
United Waste Service
(217) 425-4011
Doty Sanitation
(618) 487-5794
Frequently Asked Questions
When are the garbage collection days for my street?
Pick up service is weekly, but the day will vary depending on your chosen garbage service company.
What if I have a large amont of limbs and leaves or brush in my yard?
The village tries to do a limb and brush pick up once a week (usually Monday's). Just pile your brush curbside, near your trash can, and we will do our best to pick it up for you.
Do I need to put my leaves in anything?
The Village Hall has "leaf bags" available free of charge to put your leaves in. Just stop in and pick some up.